Friday, July 22nd, 2011
Previously I've described the D-Bus activation of dialogs in system-config-printer-1.3.  That D-Bus interface has been extended to help improve GNOME.
Fedora 15 has been released for a little while now, including GNOME 3.  One of the great new features in this release of GNOME is the System Settings window.  It is easily accessed from the system menu in the top right corner of the desktop.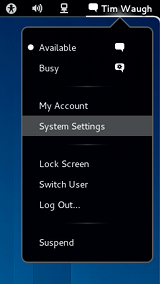 This shows a System Settings window containing an overview of all the various tweakable settings for the system, including personal preferences.  They are shown as icons, such as "Keyboard", "Background", "Printers" etc, organised into groups: Personal, Hardware, System, and Other.  Clicking on one of them changes the window so it shows the settings relating to that topic.  So if you click on Printers, you get this: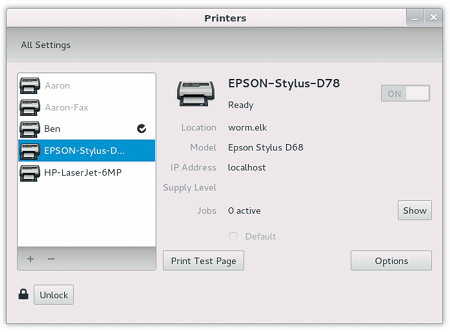 It's great to have printer configuration in GNOME, and this interface is nice and simple.  There are a couple of things that it needs to learn to do though.