I spent a bit of time today experimenting with making the system-config-printer user interface look a bit more like the gnome-cups-manager interface did, after several people mentioned they preferred it. The aim is to make it look less cluttered, more friendly, and generally cleaner. This is the first time I've used an IconView in GTK+ and it's much easier to use than I had expected. Screenshot below.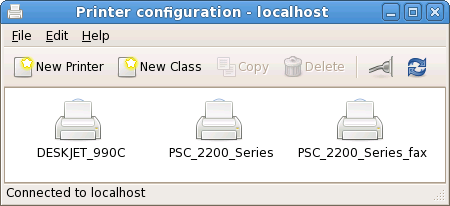 The printer properties and server settings are now in separate dialog boxes, although it doesn't all work correctly yet.
I've checked this code in to the 'new-ui' branch.